Dear IT,
You and I both know the history of our relationship has not been particularly close over the years. A decade ago we shared few interests, but things have changed. Where once we had little in common, today we need each other to be successful. I hope you agree.
Lately, I've felt the need to share some disturbing visions I keep having. Understandably, your first thought might be "I hardly know you, why bring this problem to me?" Because you too are experiencing tremendous pressure and change in your role as CIO, which tells me you can empathize. And frankly, I need to share it with someone who can appreciate my pain.  I hope you'll hear me out.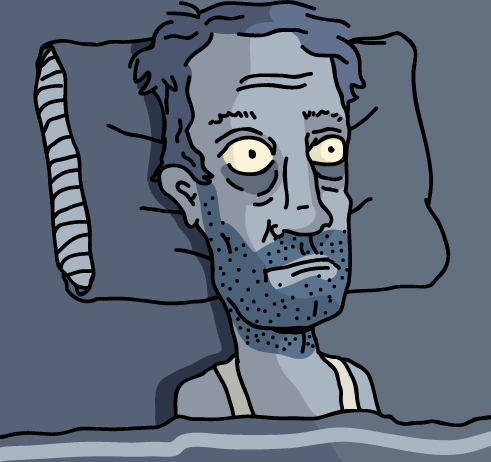 I haven't slept well in months. I keep having recurring dreams that when I'm at work, I have blocks of cement on my feet. Every time I try to affect change or adapt to changing customer trends, I can barely move. And, I'm not alone. My team is wearing lead shoes, as are so many others. The dream has different outcomes, but none end well. That's when I typically wake up.
Again, you ask yourself "Why me?" I'll explain.
As I was reading Forrester's Digital Business Imperative report the other day, I was painfully reminded of the growing impact digital everything is having on our personal and professional lives. Traditional marketing tactics are no longer relevant and plug-and-play is no longer enough for either one of us. As CIO, you appreciate the steep challenge of digital evolution; after all, you and your teams are on the front lines, defining and managing technology.  Lets be honest with each other, both our classical measures of value are barely relevant today.
Forrester pointedly states how urgently business leaders must harness digital technologies, not only to deliver the digital experience customers expect but also to increase competitive market position. Digital is transforming our business in every way, at a pace that feels like it's virtually overnight. Though the analysts refer to it as "transformation," it feels a lot more like revolution.
How's this for revolution – Gartner predicts that by 2017, marketing will control more IT budget and technology than you will? As a marketing leader I find that prediction staggering. I don't mind telling you that we are not equipped to go it alone. Though I remain unconvinced of their prediction, I do know that we need each other to be successful. We need to work together. I'm convinced it's time for a reset.
I've come to realize lately that we hardly know each other after all these years. In fact, I suspect that our perceptions of each other, our roles and our organizations, are fundamentally wrong.   Though our professional paths have been quite different, customers, technology and digital business are common threads redefining both our professions in ways we never imagined, and insisting we redefine ourselves. To be honest, I welcome the challenge.
Most important, we need to get ahead of the curve strategically, or we will slip further behind operationally and financially. There is a lot of change for us to manage and we cannot continue to bolt new technologies onto old models. So the question before us is how, when and where do we begin?
Sincerely,
Your new best friend,
Marketing
———–
This article was originally published on LinkedIn Pulse on June 30, 2015.