Consistent audience engagement does not happen by accident. 
Today, 60% to 85% of the B2B buying process occurs digitally before buyers speak to a salesperson, and studies also show that many of those buyers have made a decision before they engage with sales. 
Today, content has become your salesperson for the majority of your buyer's journey. How well do your prospects know you?
According to a recent study by Content Science, 57% of organizations lack a clear vision and strategy for content.  They also report that 80% of those organizations without a clear strategy say their content programs are "not at all successful."  Strategy matters. It will guide programs targeting well defined audience personas and their business priorities, and provide a comprehensive approach to buyer journeys and channels of influence.
Let's work together to design scalable content programs relevant to your unique audience. Your content strategy is the foundation of demand generation, lead generation and sales enablement. It will improve your marketing ROI and your sales win/loss ratios.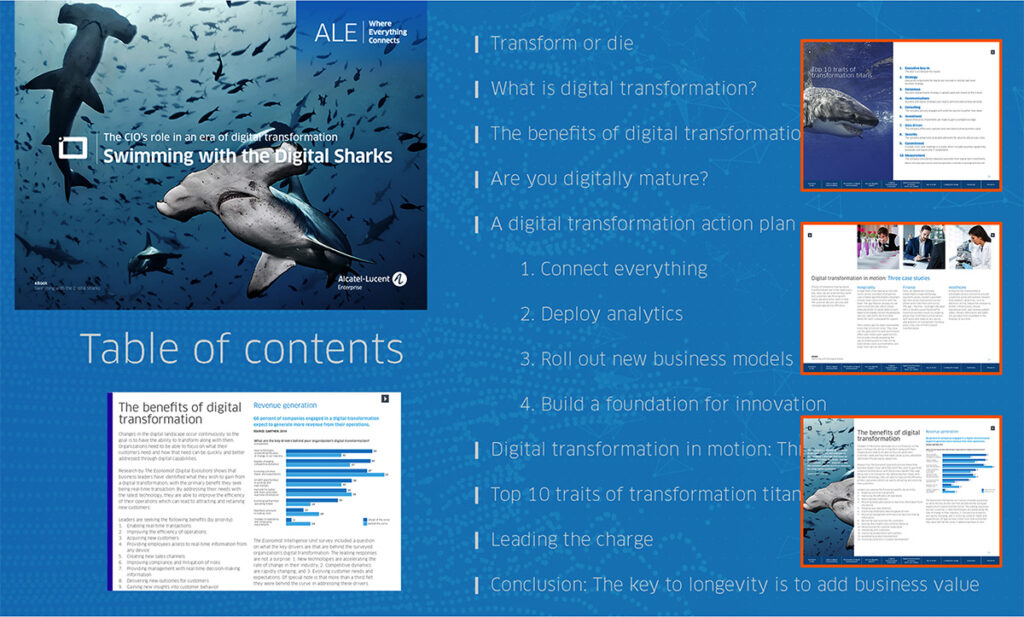 ALE Swimming with Digital Sharks Integrated Content Strategy
With a new market message defined, Alcatel-Lucent Enterprise needed a comprehensive content strategy to deliver the promise "We Make Everything Connect".
Digital Sharks is a sustainable message & content program that speaks to CxOs about the urgency of strategic digital transformation, while positioning ALE as an insightful, customer-centric expert.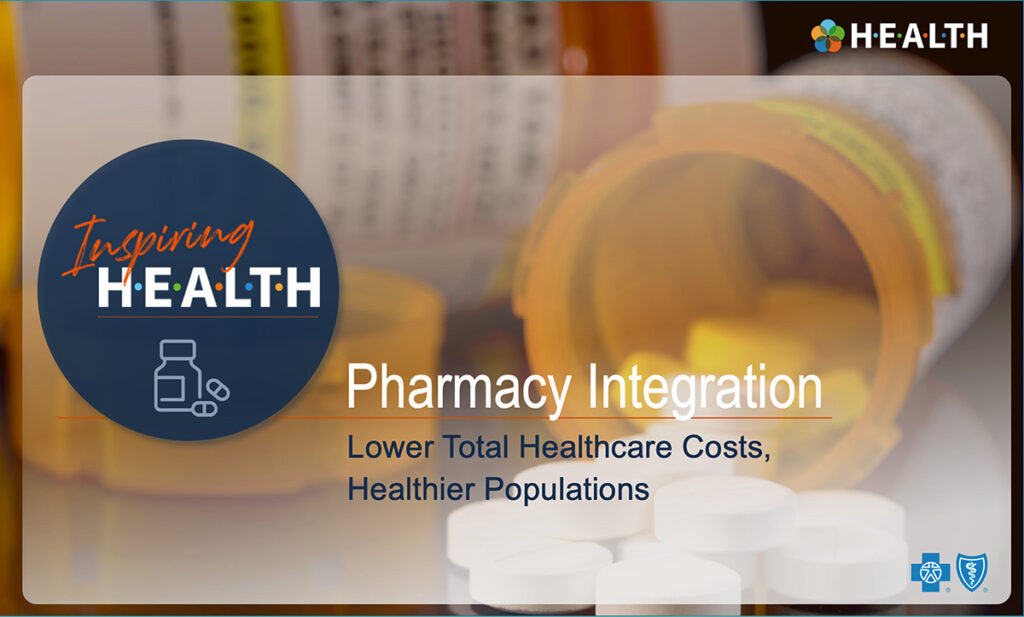 BCBSAZ Pharmacy Story
GOAL: Create a comprehensive go-to-market story for sales that demonstrates the improved outcomes and reduced costs that result from integrated pharmacy healthcare plans.
Download these and other content strategy and program examples.